In honor of the release of Captain America: Civil War, have some fun with your kids with this joke, taken from this fun book from Scholastic Book Fairs, written by Daryle Connors.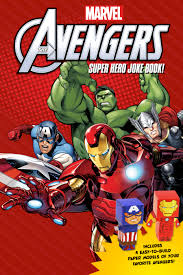 What do you get when you cross Captain America with the Hulk?
Answer: The Star-Spangled Banner
Ha! I had to pick that joke, even though the Hulk isn't in this film!
See another a joke about the other Civil War team captain: Iron Man!
Like my facebook page for more fun!