Walt Disney World's Magic Kingdom will be celebrating its 45th anniversary soon. Disney Parks Blog is featuring an original attraction each week to commemorate the event.
I thought it would be fun to follow suit. Their posts have been interesting to read, but they're short on photos, so I thought I would post some of my pictures from these original attractions.
First up: The Walt Disney World Railroad!
Click here for Disney Parks Blog about the historic attraction.
If you take the full trip around Magic Kingdom theme park, you will enjoy a 20-minute, 1.5-mile, breezy journey around the perimeter.
If you'd rather take a shorter trip, you can disembark at any of the stops (Main Street U.S.A., Frontierland, and Fantasyland).
When you ride, you won't be waiting too long for a train. They arrive every 4-10 minutes and hold many passengers. Strollers aren't allowed aboard, but there is a section for wheelchairs and the Cast Members will help with boarding into that area.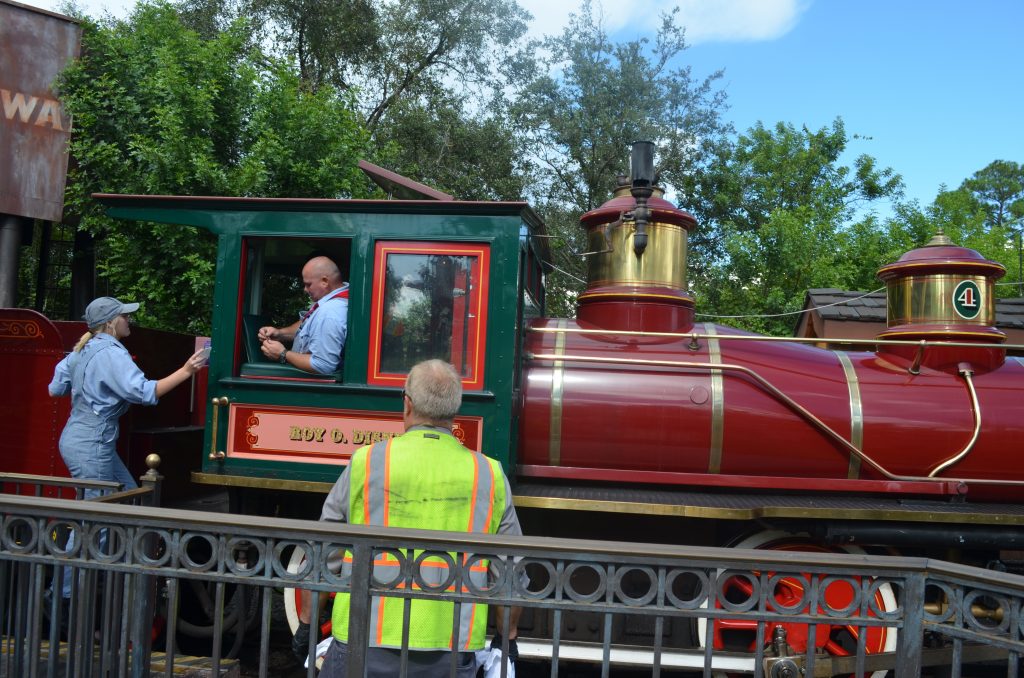 This shows you what the seating is like onboard. It wasn't crowded in the least when we rode!
On the Walt Disney World Railroad, you'll see behind-the-scenes views that you can't see from other attractions! Like this view of the back of the Tomorrowland Speedway…
the Contemporary Resort…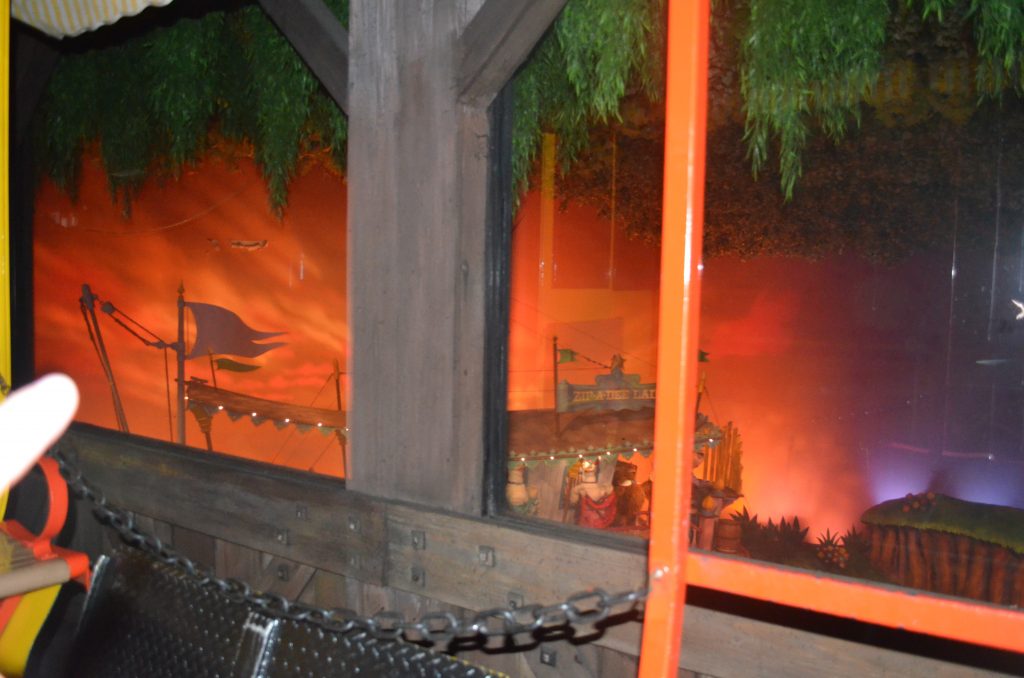 looking down into Splash Mountain…
behind Big Thunder Mountain Railroad…

and other, little scenes that are set up, just for train riders to see.
We really enjoy the railroad. It's a great, slow-paced attraction that allows you to take in the park, without taking a step. Just relax and feel the breeze.
What do you enjoy about the Walt Disney World Railroad? Is it an attraction that you do/would ride?